LUXURY ENTRANCE
PALENCIA, SPAIN
WDCA | Worldwide Design & Communication Agency
ARCHITECTURE & INTERIOR DESIGN
WDCA | Worldwide Design & Communication Agency
Jesús Linares
Art Direction, Architecture, Interior Design, CGI Illustration, Digital Development, Photography, Film
Architecture, Interior design, Lighting design, Furniture design, Plans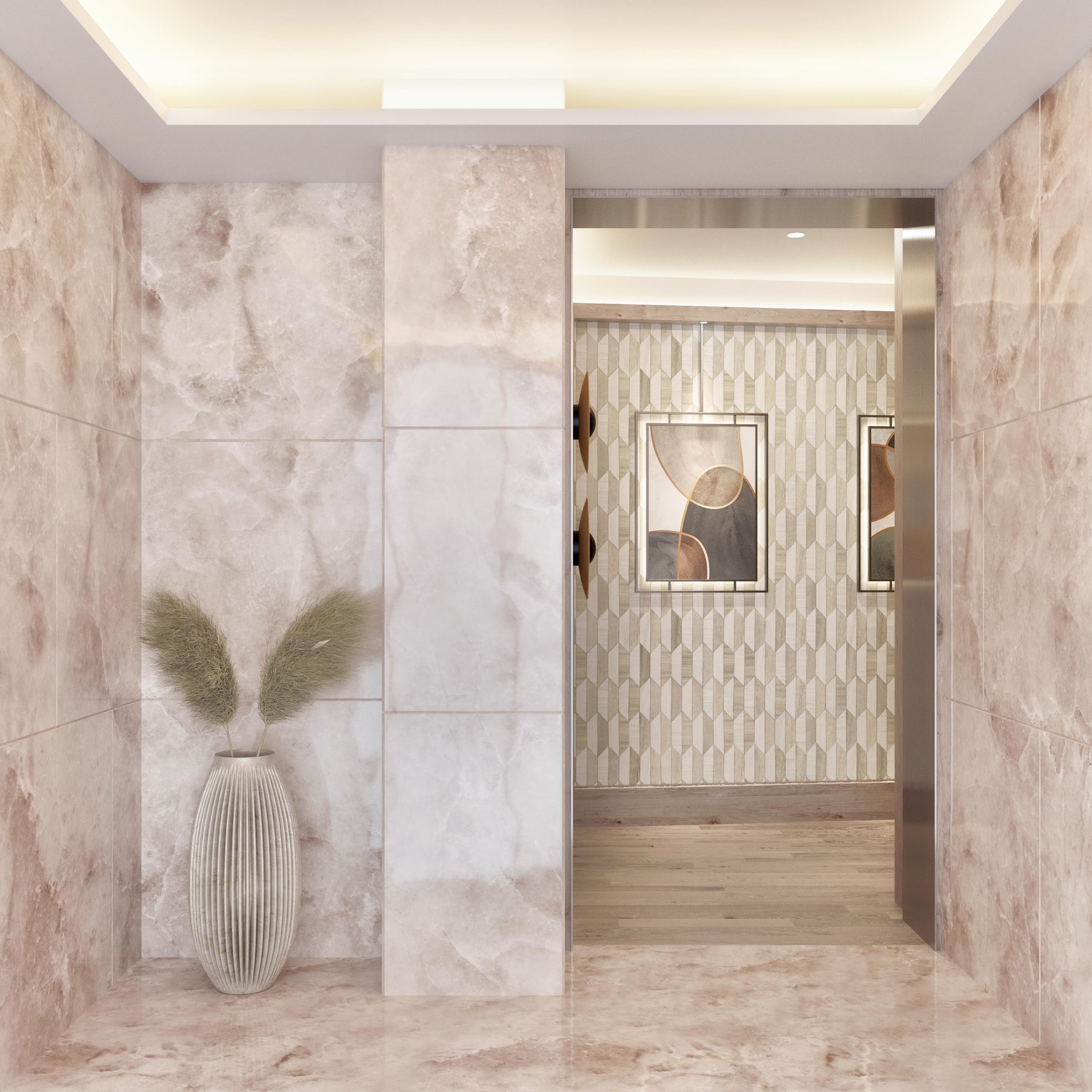 LUXURY ENTRANCE 2021
PROJECT TYPE | RESIDENTIAL – HOME
INTERIOR DESIGNER | JESÚS LINARES | WDCA
PHOTOGRAPHY | WDCA
LOCATION | PALENCIA, SPAIN
AGENCY | WDCA Agency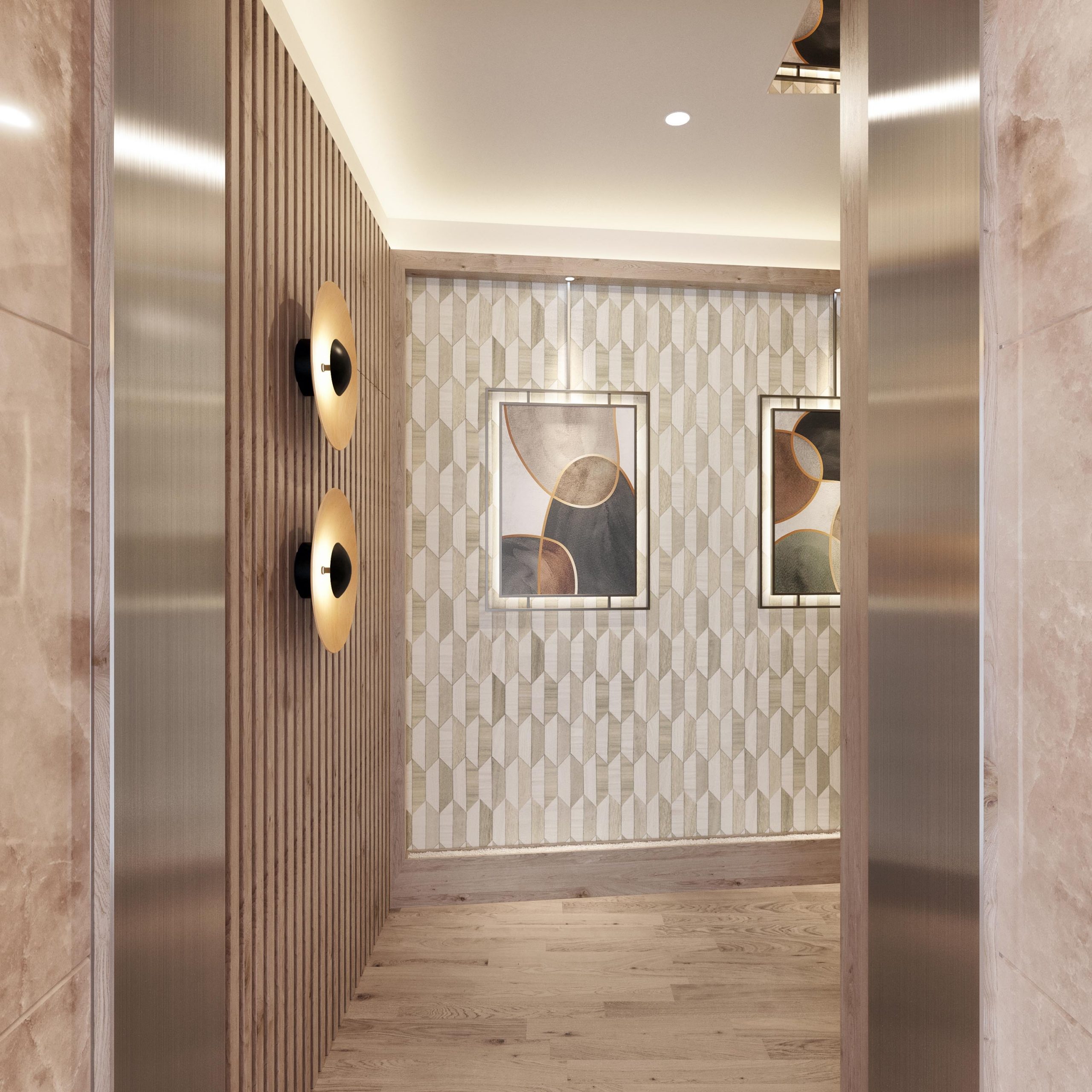 LUXURY ENTRANCE 2021
PROJECT TYPE | RESIDENTIAL – HOME
INTERIOR DESIGNER | JESÚS LINARES | WDCA
PHOTOGRAPHY | WDCA
LOCATION | PALENCIA, SPAIN
AGENCY | WDCA Agency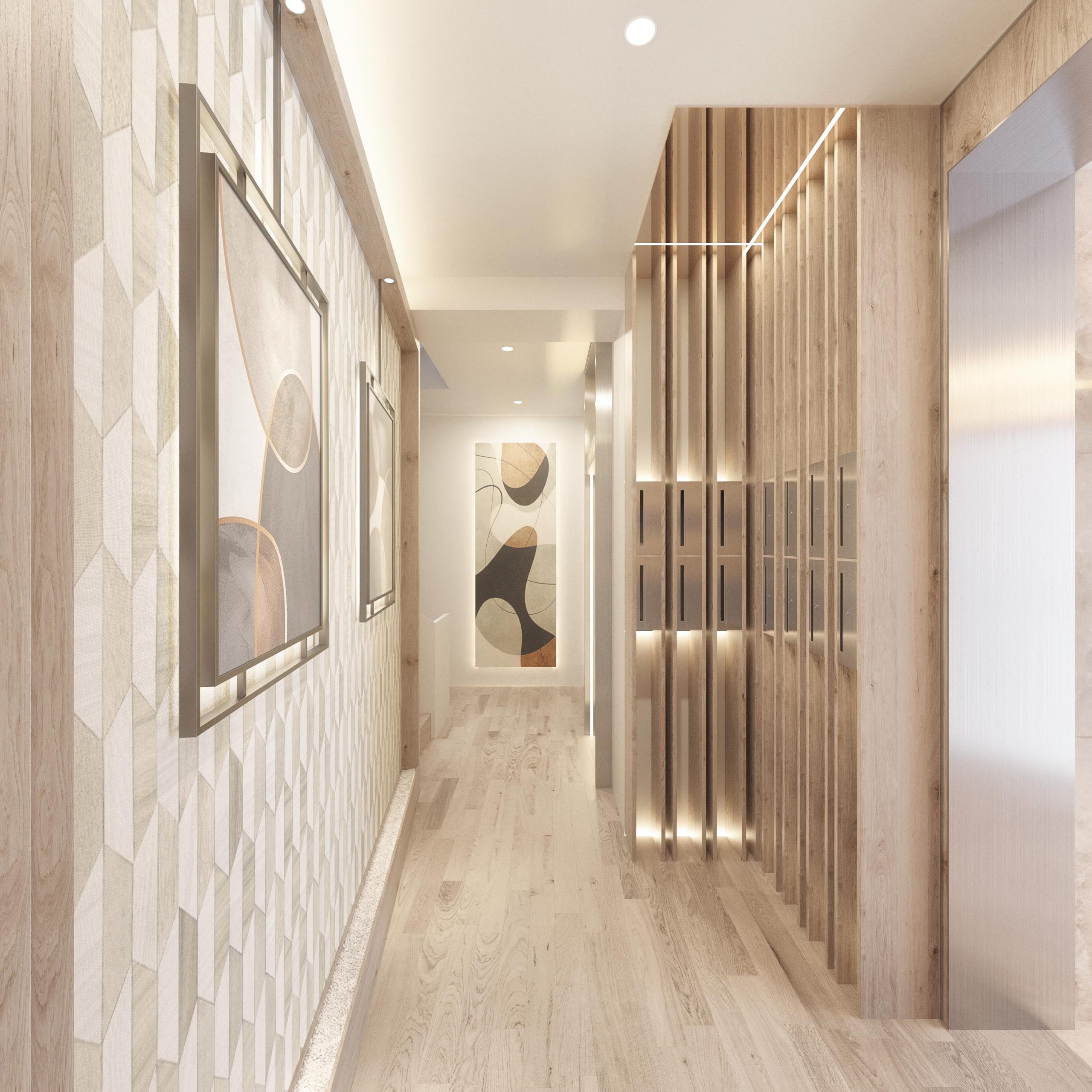 LUXURY ENTRANCE 2021
PROJECT TYPE | RESIDENTIAL – HOME
INTERIOR DESIGNER | JESÚS LINARES | WDCA
PHOTOGRAPHY | WDCA
LOCATION | PALENCIA, SPAIN
AGENCY | WDCA Agency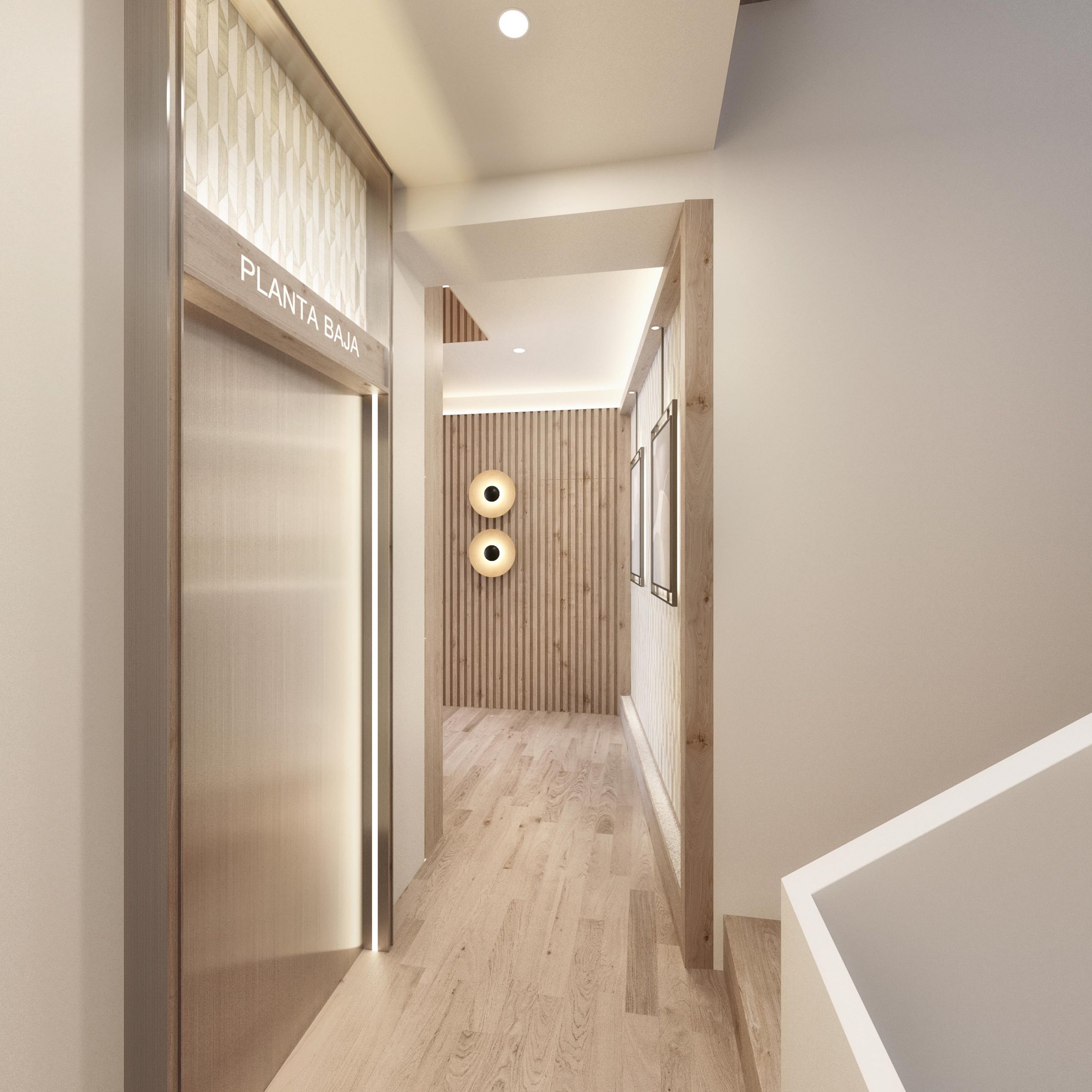 LUXURY ENTRANCE 2021
PROJECT TYPE | RESIDENTIAL – HOME
INTERIOR DESIGNER | JESÚS LINARES | WDCA
PHOTOGRAPHY | WDCA
LOCATION | PALENCIA, SPAIN
AGENCY | WDCA Agency
PROJECT WORKFLOW
BEFORE & AFTER
We present our Interior Design for the remodeling of the portal of number 2 of Calle Pintor Oliva.
This design stands out for its luminosity, from the entrance to the building, keeping the marble at the entrance, well preserved, and with indirect perimeter lighting that gives it a modern touch from the moment you enter the building.
We have eliminated the door, which removes a lot of light from the interior area due to its dark windows, and we have placed a wooden arch with a metallic finish, which joins the interior through a wall of wooden slats with luminous fixtures and a front wall with two decorative and luminous pictures from behind.
The mailbox area stands out in its design, with new panels and adaptation of the general finishes.
The elevator area is currently very dark, so we have designed some LED side sconces and a top in the same VESCOM fabric finish as the main decorative painting wall.
Upon entering, a large painting stands out in the background that has perimeter lighting so that the entire space is equally illuminated.